Meet Steven D. Brand
Adventure Travel Coach | The Wilderness Coach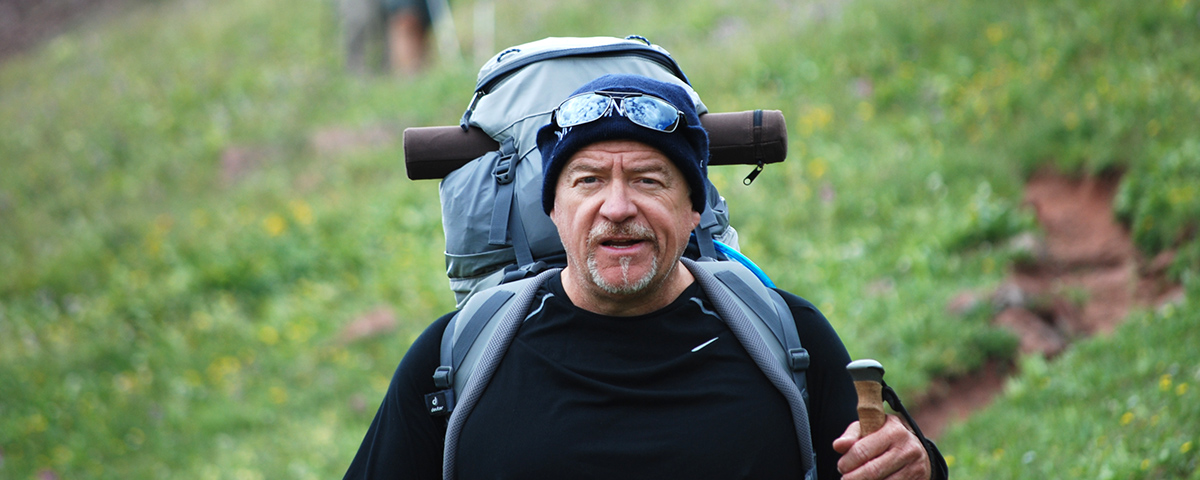 Journey to Excellence
Steve Brand has over 25 years of experience in leading, mentoring, counseling and coaching individuals to be their personal best.
Careers as a minister, psychotherapist and Adventure Travel Coach have refined Steve's listening skills and leadership style to meet individual needs. He skillfully guides participants on a physical, emotional, intellectual and spiritual journey. He uses the wilderness environment to teach participants to listen to their spirit and soul, thus getting in touch with buried passions and dreams. Combined with the testing results from the PRO-Development, clients learn how to become their personal best.
A Rocky Mountain Badge of Honor
In 1971, Steve Brand earned the nickname "Mountain Goat" while on a two-week Boy Scout trip in the Sangre de Cristo Range of the Colorado Rockies. The nickname was a badge of honor for the flatlander from Illinois. Several years later, Steve and his best friend celebrated their high school graduations by going on a ten-day hiking and camping trip in Colorado, Utah, Arizona and New Mexico.
Educational Pursuits and Nature's Undeniable Call
Steve earned two master's degrees at Boston University, in the early 90s. He built a career and raised a family, with only an occasional trip to the great outdoors. Fast forward to 1998, after moving to Atlanta, Steve rediscovered his need and love for a balance with nature. He was inspired by a colleague and medical doctor at the hospital where he worked. The doctor shared tales of his weekend adventures on the Appalachian Trail, and Steve knew it was time to get back out there.
From Corporate America to Private Practice
In 1999, Steve left corporate America and opened his private practice as a psychotherapist in Roswell, Georgia. Since he worked four extended days to accommodate his working clients, he took Fridays off to go to the mountains.
Steve discovered that after a day on the trail, he had more energy to give to his marriage, children and clients.
The Birth of a Unique Coaching Style
A vigorous hike in the Cohutta Wilderness inspired the idea of Adventure Travel Coaching™. After all, outdoor experiences had transformed his relationships and could certainly do the same for other men.
Steve started venturing into the North Georgia Mountains with other men, blending coaching with the outdoor experience and branding himself as the "Wilderness Coach."
Global Expeditions
As The Wilderness Coach, Steve has taken clients on Adventure Travel Coaching Expeditions to destinations ranging from North Georgia to Montana to Nepal.
Unlock your best self with Steve, The Wilderness Coach. Choose your bucket list destination now!
Steve will give his best to help you be your best!